Spring 2021
Spring has arrived and with it, we welcome the Spring TART (Tahoe Truckee Regional Area Transit) schedule, the Tahoe Bike Challenge, the final draft of the Regional Transportation Plan, Transportation Workshops, and the continuation of the North Lake Tahoe Express airport shuttle program.
TART Spring Service. All Rides are FREE. Just Hop on the Bus!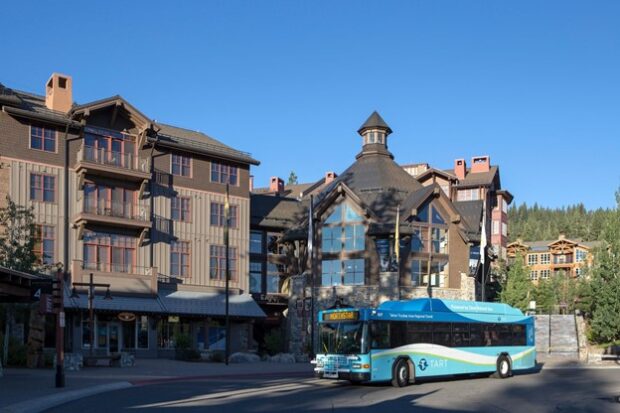 Spring TART service began April 5TH! TART (Tahoe Truckee Area Regional Transit) offers FREE daily hourly service between Tahoe City and Crystal Bay and welcomes back night service on the North Shore and in Truckee until 10 pm! TART's highway 89 and 267 routes offer daily connections between Truckee and the North Shore, while the Truckee local route features daily hourly service throughout Truckee. To plan your trip and to review TART COVID-19 safety measures, click here.
The spring TART service features changes to the Truckee Local Route's schedule and stops. View the spring Truckee Local Route schedule here.
---
Tahoe Bike Challenge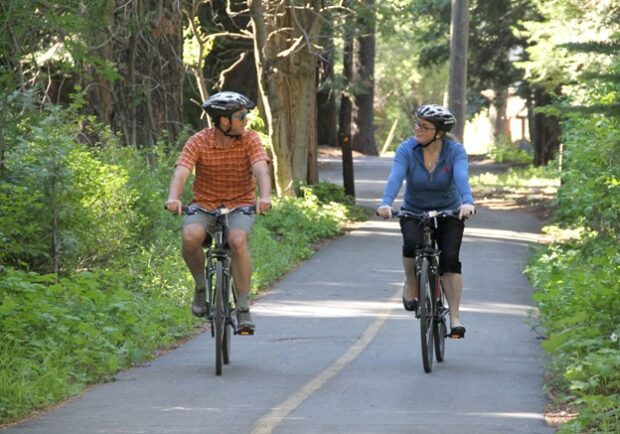 The 2021 Tahoe Bike Challenge will take place in June. It's a fun and free competition to encourage your friends and colleagues to experience firsthand the joys and benefits of riding a bike anywhere and any time.
To participate register here.
You can also participate as a sponsor in these three ways:
1. Create a team, recruit some players, and offer incentives to the top earners.
2. Offer discounts and organize fun promotions to anyone who rides their bike to your business during the Challenge.
3. Donate prizes or gift cards to the Lake Tahoe Bike Challenge that will be awarded to overall team and individual winners.
Click here to learn more about sponsoring the 2021 Tahoe Bike Challenge.
---
Placer County Transportation Planning Agency Community Workshop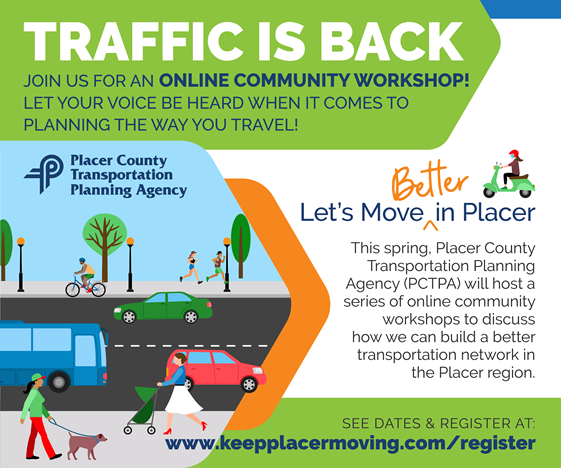 Join PCTPA for an online community workshop this spring, and let your voice be heard when it comes to planning the way you travel in Placer!
Get involved in the conversation by registering for a workshop in the Lake Tahoe Region on Thursday, May 20, 2021 at:https://www.keepplacermoving.com/register.
---
Recommendations for the Western Nevada County Transit Development Plan and Nevada County Coordinated Transit- Human Services Plan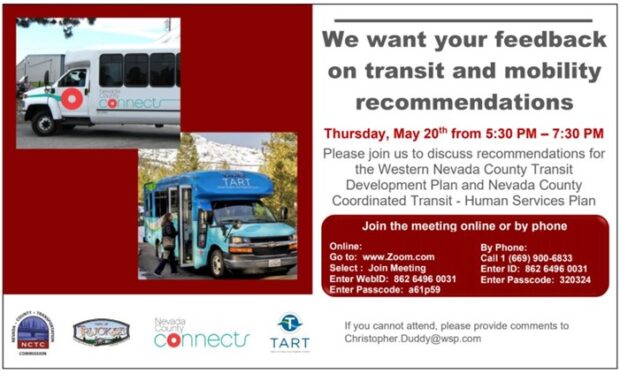 Join the Nevada County Transportation Commission, Town of Truckee, Nevada County Connects, and Tahoe Truckee Area Regional Transit (TART) to discuss recommendations for the Western Nevada County Transit Development Plan and Nevada County Coordinated Transit-Human Services Plan. The meeting will take place on Thursday, May 20th from 5:30 to 7:30 pm on Zoom. See post for instructions on how to join the meeting online or by phone.
---
Airport Shuttle Service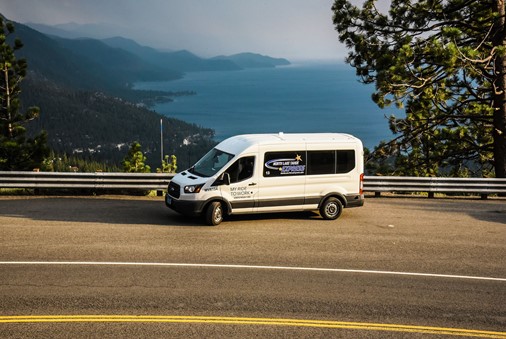 The North Lake Tahoe Express makes getting to and from the Reno Tahoe International Airport and the Truckee – North Lake Tahoe region easy, efficient, and inexpensive. We are open with COVID-19 social distancing and safety precautions in place to keep our riders and drivers safe! Book a ride with us today! Trips are $49.00 each way, and discounted rates are offered for 3 or more passengers on one reservation. Book a trip at